Wireless Systems (WiFI Solutions)
Wireless Automation (Wifi Solution)
Our wireless system enables seamless communication between all the devices. It offers additional advantages including remote control and easy installation to ensure reliability and convenience.
At Reels Smart Technologies, we pride ourselves on being the leading provider of WiFi solutions and services in Dubai, Saudi Arabia and Egypt. Our goal is to ensure that you have a secure, reliable, and high-performing connection, so you can work and control your smart system without any errors.
From setting up and improving WiFi networks to ensuring a strong and uniform connection throughout your business premises, we have the expertise to meet all your WiFi needs.
When it comes to WiFi for work purpose, we excel at managing user density, encryption, connection security, complexity, and cloud-managed WiFi, among other aspects. Our team of professionals will strategically position and configure your router and access points, ensuring a strong and reliable connection that covers all areas of your business premises. Say goodbye to frustrating connectivity problems with our comprehensive WiFi assistance.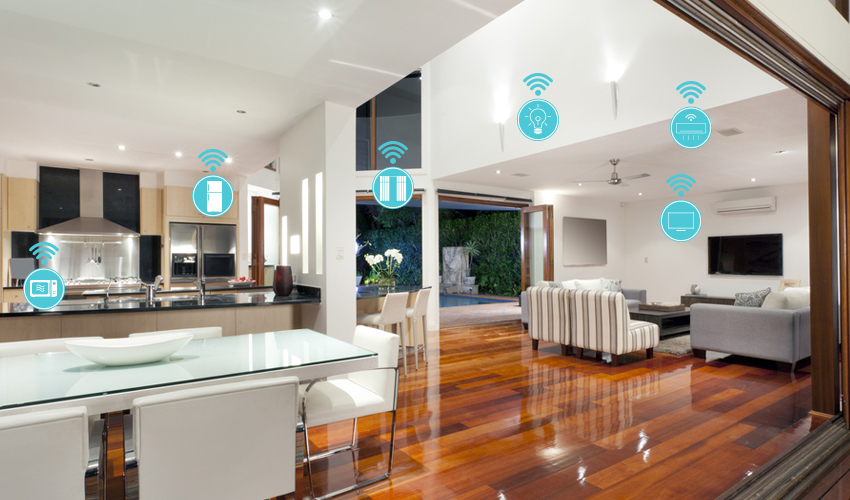 Do you have low WiFi connections and dead spots in some of your house or villa's rooms? Do you have some problems even if you have a high-speed connection from your ISP? We can assist you in setting up and/or improving your Wi-Fi networks at a reasonable cost!
We can assist with user density management, encryption, complexity, connection security, cloud-managed Wi-Fi, and any other type of WiFi assistance. Our professionals will position and configure your router and access points in the most appropriate positions to provide you with a strong, dependable connection that covers all regions of your businesses uniformly, resolving these incredibly aggravating connectivity issues.