Control4 Dealer
The Complete Smart Home Controller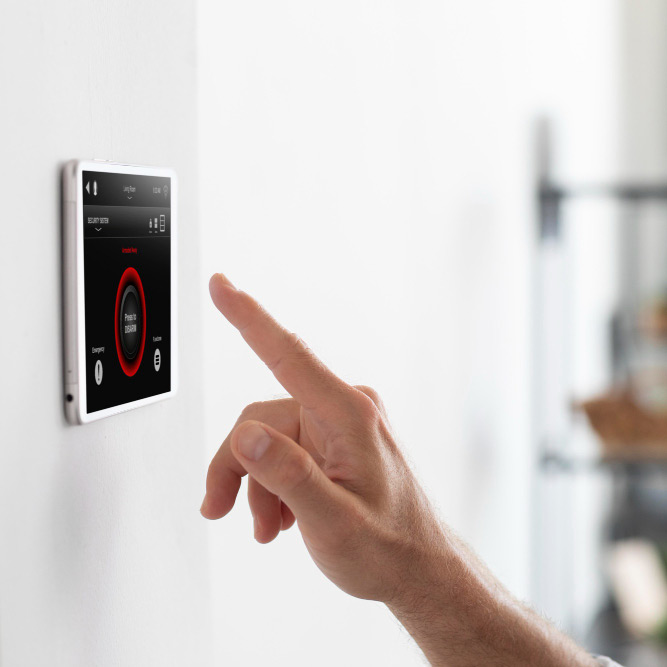 Control4 Dealer in Dubai
Control4 is a prominent global provider of automation and networking systems for homes and businesses. It also provides customized management of lighting, music, video, comfort, security, communications, and more into a single smart home system. This system improves the daily life of its customers. Control4 homeowners enjoy customized smart living experiences. Moreover, it is ideal for any type of home regardless of the size, budget, or age of the property. Control4 helps families live more comfortably with a greater sense of security. Also offers energy-efficient, and robust homes with strong networks. It is also simpler-to-use entertainment systems by providing the full power of connected devices. Nowadays every home and business requires powerful automation technology. As a result, a high-performance network to handle the rising number of connected devices.
More than 13,500 third-party consumer electronics products are compatible with the Control4 platform. Assuring the integrity of a constantly developing ecosystem of devices. Currently, Control4 is available in more than 100 countries. Control4 provides smart solutions for customers. Firstly, major consumer electronics companies, hotels, and businesses all over the world by leveraging a professional channel that includes more than 5,900 custom integrators, Authorized retailers, and distributors of Control4 products, Pakedge networking gear, and Triad speakers. The company was established in 2003 with the goal of providing advanced and more economical ways to automate and control lighting, music, audio, video, security, energy, and other aspects of a room or the entire house. Today, Control4 Smart Home Professionals work with home and business owners to bring the transformative benefits of the smart and connected home: convenience, security, and an efficient environment that is comfortable, safe, and delightful.
What devices are Control4 compatible with?
Control4 is compatible with a wide range of brands and products. So, there is a good possibility you can manage and control whatever devices and systems you use with Control4. Thermostats, electronic gates, and security systems are among the equipment that can be used with services like Netflix, Apple TV, Amazon Music, Sony, LG, Lutron, and Sonos. A Control4 product suite is also available, providing a state-of-the-art living experience.
How does Control4 operate?
Control4 home automation is unique in terms of usability and innovation among products and services. With the help of Control4, an advanced ecosystem, you may use a single remote or interface to manage numerous devices and systems throughout your house. Control4 makes it simple to use your security system's smart doorbell and cameras, manage your media with the touch of a button, turn on the lights, and make sure your house is at the ideal temperature when you get home from work. The Control4 controller unifies everything, and your Control4 dealer will provide you with training so you may customize and adjust the features of your system on your own, as desired.
The scalability and dependability of Control4 are two of its outstanding features. The system is set up in a way that you can add features to your home as needed, and our experts are always available to assist if adjustments are required. Maybe you need to adjust your wireless network, or maybe there's a problem you need to fix. After the first installation, our team is always there to help if you need anything.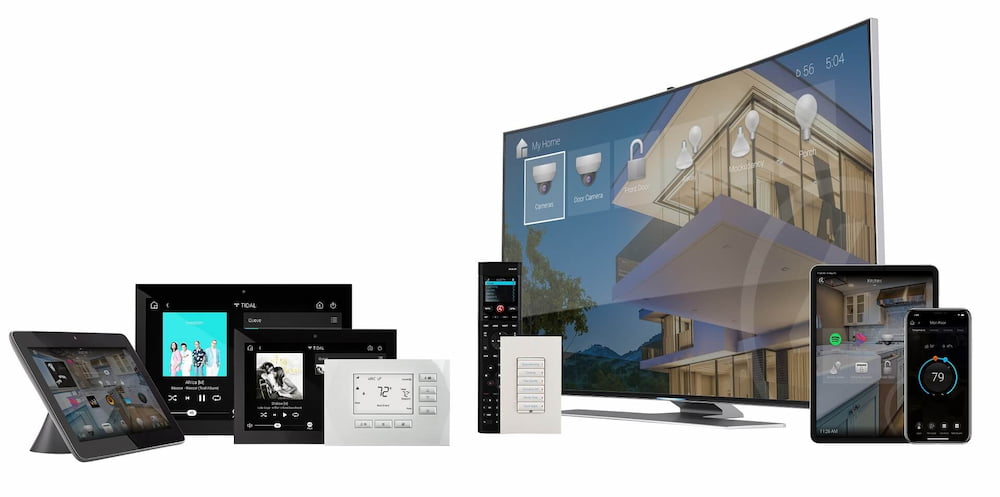 Products
Control4 is based in Salt Lake City, with offices in York, England; Shanghai, China; Bangalore, India; Belgrade, Serbia; Melbourne, Australia; Huntington Beach and San Jose, California.