The popularity of home automation systems has grown over time, and for good reason. Using a single, practical interface, these systems let you manage several features in your house, including lighting, heating, and security. But still with so many choices, choosing the best home automation system can be a challenge. In this blog post, we'll discuss the crucial aspects to consider when choosing a home automation system that suits your needs.
Where automation is required, choose it
Take an overview of your home and make a list of the devices you use regularly that can be automated. The items you use daily, such as lights, geysers, the coffee maker, fans and air conditioners, gates, and garage doors, might be a great starting point when automating your home. Choose the gadgets and programs depending on the areas where you think you could save the most time or have less to worry about.
Compatibility
Compatibility should be one of your top priorities when selecting a home automation system. It's essential to confirm which devices are supported before making a purchase because not all systems are compatible with all devices. While some home automation systems are restricted to a single manufacturer or line of items, others are more adaptable and can interface with a larger range of gadgets. Check the features and compatibility criteria of any system you are thinking about.
Control and monitoring
Remote access is a blessing, particularly when you are away, for monitoring and controlling systems. It can be convenient to be able to operate the geyser remotely before you arrive home, see security footage on your phone, or operate the lights remotely. The best automation experience will come from remote monitoring and control, which is a crucial consideration when choosing a home automation solution.
Control types: Here are a few solutions for managing the appliances in your house:
Ease Of Use
Ease of use is another important factor to take into consideration. The aim of a home automation system is to make your life simpler, therefore it's crucial to pick a system that is simple to use and intuitive. Seek a system that has a straightforward, simple user interface that can be accessed from a computer or mobile device. A complicated system that requires knowledge of computer science to run is the last thing you need.
Security
Home automation systems can be vulnerable to cyberattacks, so it's important to choose a system with strong security features. Use a system that delivers regular software upgrades to address any vulnerabilities, needs strong passwords, and encrypts data transmission.
Cost
It's essential to choose a home automation system that matches your budget because prices for these systems can differ considerably. Make careful to consider not only the upfront cost but also continuing expenses like subscription fees and the cost of compatible gadgets.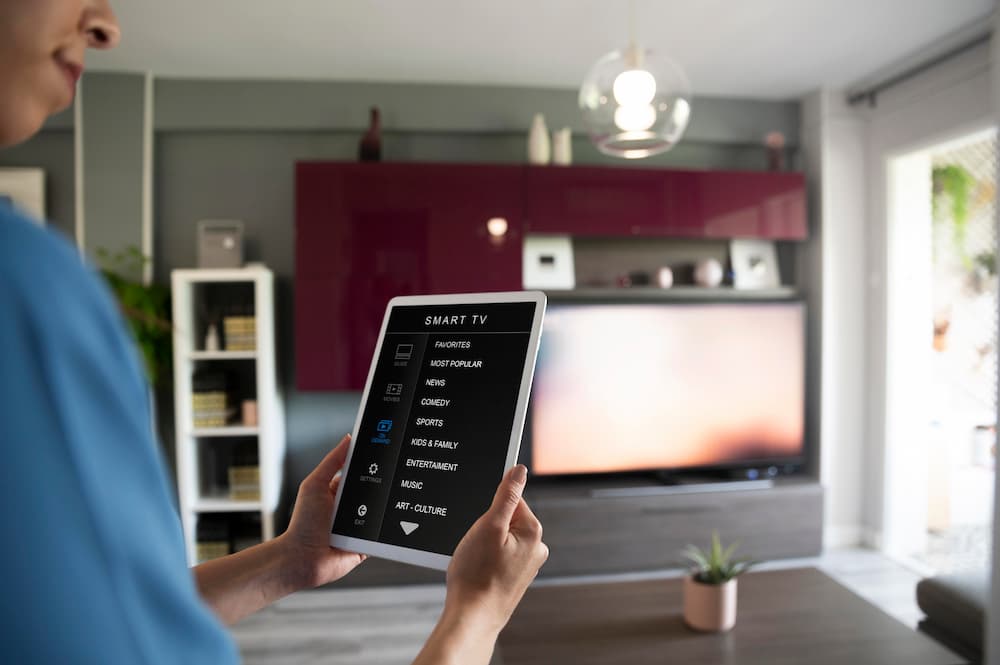 Availability Of Services
In the case of any defects or difficulties with the automation system, you might require emergency services. Be sure they are accessible locally before selecting an automation firm. Choose a company that has a full support system that includes live chat, email, phone, online knowledge bases, and discussion forums. If there are any problems with your system, you want to be sure that you can get assistance promptly and easily.
Your life should be made easier by home automation, especially if you spend most of your time there. Before buying any home automation goods, planning is important. Reels Smart Technologies provides a variety of home automation solutions. Be sure that all the family members and residents of your home will find these automation solutions useful. Explore our solutions by going to www.reelssmarttechnologies.com